THE 3RD INTERNATIONAL STARTUP CONFERENCE AND EXHIBITION IN DA NANG
SURF is the large annual International Startup Conference and Exhibition in Central Vietnam which includes Conference, Exhibition, Business, Investment Connection Program, Startups Pitching Competition, Networking Night and many other connection activities. SURF 2018 is the third consecutive year held in Da Nang. The event was really became the festival of the startup in the Central, attracted more than 2000 guests including economic experts, angel investment funds, venture capital investment, startup organizations.
This is an opportunity for the startups to meet and connect with these clues to realize the dream of starting a business. That's also the meaning of the #linkthewaves message that SURF 2018 is aiming for. With the scale of 73 booths, this year's Startup Exhibition brings together the startup projects launched by the DNES Startup Program, 07 excellent startup projects will join the final round of the SURF Pitching Competition. SURF 2018 selected the theme "Startup Capitals" which includes five key capital of Financial Capital, Technology Capital, Human Capital, Local Capital, and Social Capital, attracted over 40 speakers, national and international startups, and more than 30 presentations in the round-table discussions on this issue.
SURF 2018 is not only to be a forum for convergence of impressive ideas, for the intricate consultation of startup professionals but also a place to connect resources, especially in terms of capital to motivate. Innovate in the city and in the region with the aim of bringing Da Nang into a center of startup and innovation not only in Vietnam but also in South East Asia.
Still choosing the flying fish – the fish featured in the Central Coast as the icon for startup, SURF 2018 highlights the value of connecting effectively and sustainably through the message "connecting the waves "(#linkthewaves) and hopefully a successful startup story in the future.
In the framework of SURF 2018, VDD Lawyers is pleased to continue our partnership as a crowdfunder, providing free legal advice for startup projects. We hope that support from the community, individuals, organizations will help startup projects to be successful.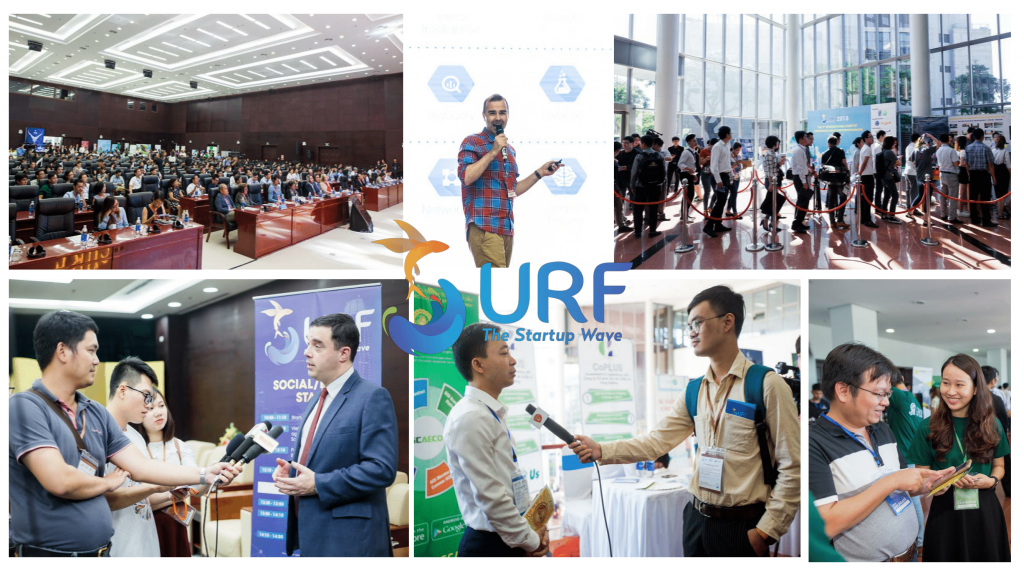 ---
HỘI NGHỊ VÀ TRIỄN LÃM KHỞI NGHIỆP QUỐC TẾ LẦN THỨ 3 TẠI ĐÀ NẴNG
Hội nghị và Triển lãm khởi nghiệp SURF là sự kiện thường niên về khởi nghiệp có quy mô lớn ở khu vực Miền Trung. SURF bao gồm các hoạt động: Hội nghị, Hội thảo, Chương trình kết nối đầu tư và kinh doanh, Cuộc thi Thuyết trình dự án khởi nghiệp, Triển lãm các gian hàng dự án, Đêm hội Networking Night, cùng nhiều hoạt động kết nối khác. Năm 2018 là năm thứ 3 liên tiếp SURF được tổ chức tại Đà Nẵng. Sự kiện đã thực sự trở thành ngày hội của khởi nghiệp miền Trung, thu hút với hơn 2000 lượt khách trong đó có các chuyên gia kinh tế, các quỹ đầu tư thiên thần, đầu tư mạo hiểm, các tổ chức khởi nghiệp.
Đây là cơ hội để các dự án khởi nghiệp gặp gỡ và kết nối với các bên liên quan nhằm hiện thực hóa ước mơ khởi nghiệp. Đó cũng chính là ý nghĩa của thông điệp #linkthewaves mà SURF 2018 hướng tới. Với quy mô 73 gian hàng, Triển Lãm Khởi Nghiệp năm nay quy tụ những dự án khởi nghiệp đã được Chương trình khởi nghiệp DNES ươm tạo và 07 dự án khởi nghiệp xuất sắc sẽ tham gia vào vòng chung kết cuộc thi SURF Pitching Competition. SURF 2018 lựa chọn chủ đề "Vốn của khởi nghiệp – Startup Capitals" gồm 5 nguồn vốn quan trọng: "Vốn Tài chính, Vốn Công nghệ, Vốn Nhân sự, Vốn Bản địa và Vốn Xã hội", thu hút sự góp mặt của hơn 40 diễn giả, chuyên gia khởi nghiệp trong nước và quốc tế với hơn 30 bài trình bày trong các phiên thảo luận để chia sẻ về vấn đề này.
SURF 2018 không chỉ là diễn đàn hội tụ những ý tưởng ấn tượng, những tham vấn tinh tế từ các chuyên gia khởi nghiệp mà còn là nơi kết nối các nguồn lực, đặc biệt là về vốn để tạo động lực cho hoạt động khởi nghiệp đổi mới sáng tạo của thành phố và của khu vực với mục tiêu đưa Đà Nẵng trở thành trung tâm khởi nghiệp và đổi mới sáng tạo không chỉ của Việt Nam mà của cả khu vực Đông Nam Á.
Trong khuôn khổ SURF 2018, VDD Lawyers hân hạnh được tiếp tục đồng hành làm nhà tài trợ cộng đồng, hỗ trợ tư vấn pháp lý miễn phí cho các dự án khởi nghiệp. Chúng tôi hy vọng rằng với sự hỗ trợ đến từ cộng đồng, các đơn vị, cá nhân, tổ chức sẽ giúp cho các dự án khởi nghiệp sớm thành công.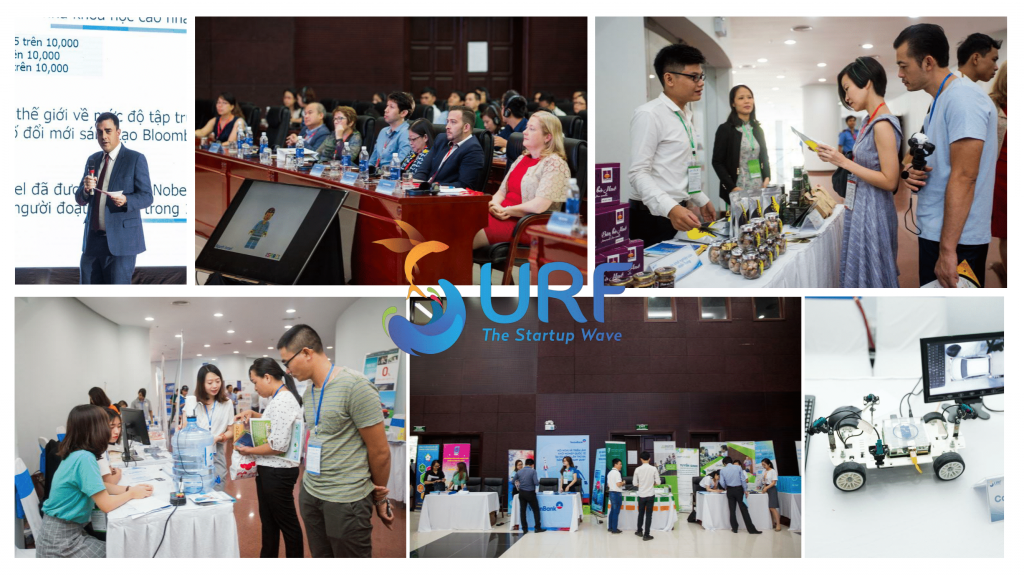 * Pictures provided by Surf 2018