Our seminar Legal Issues for Start-ups taking place at 31 Tran Phu street, Da Nang on 30th June 2017 has been a big success with participation from both pre-launch and after-launch startups. During 2.5 hours of group interaction among Lawyer Vo Dinh Duc, seminar participants, DNES representatives and VDD LAWYERS' special guests, a lot of interesting questions were raised and answered. Most of them covered the following eight topics:
What type of business enterprises is normally suitable for start-ups?
How to legally name your business?
What are the lines of business that start-ups are allowed to operate on?
Where is permitted for locating your head office, branches and representative offices?
How to legitimately contribute capital to your start-ups?
Start-ups' company structure?
What are the post-licensing procedures to be carried out?
Internal management issues of start-ups?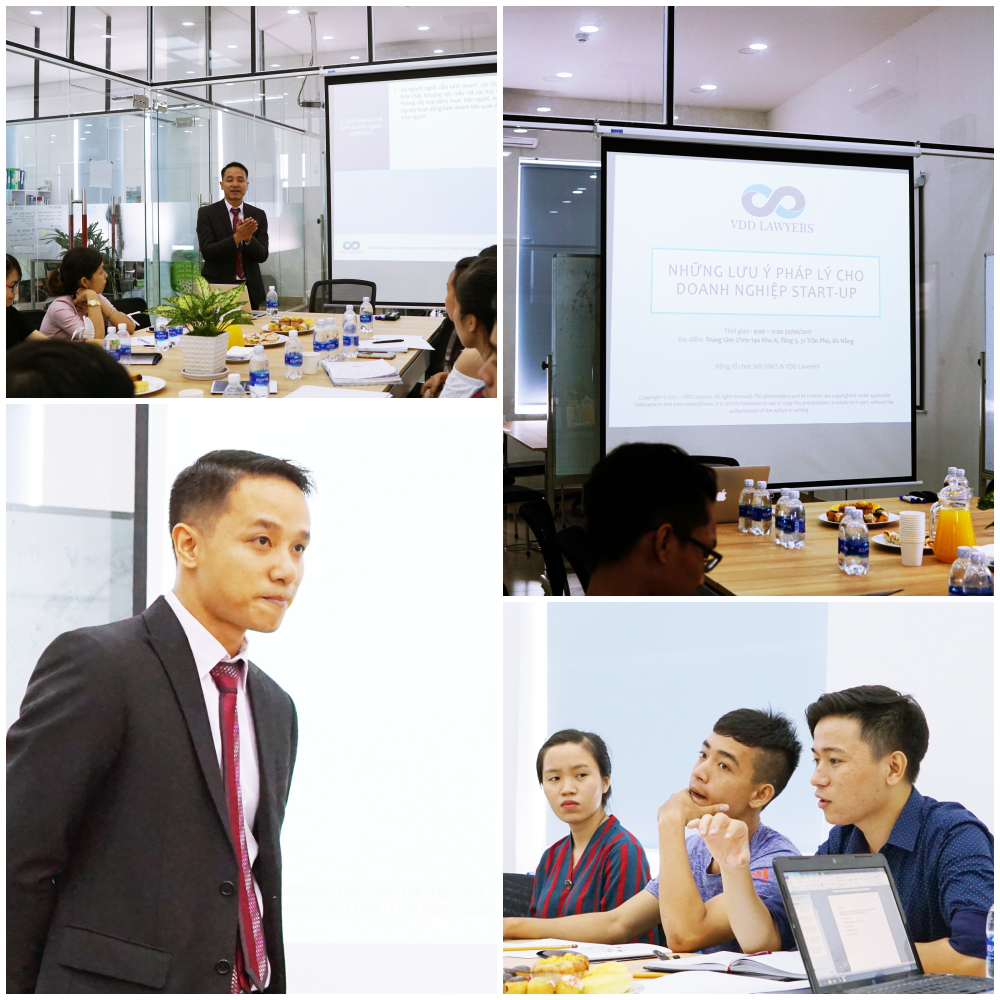 Following positive feedback from seminar participants, VDD LAWYERS are planning to organize more seminars in the months to come. Contact us to express your topics of interest and/or leave your contact details to be kept informed of our future events!